موضوعات اسپیکینگ آیلتس – ۷۰ موضوع + جواب
۱۸۲ بازدید
آخرین به‌روزرسانی: ۱۱ شهریور ۱۴۰۲
زمان مطالعه: ۱۴۸ دقیقه
آزمون آیلتس به عنوان یکی از آزمون‌های بین‌المللی، روشی برای سنجش مهارت‌های زبان انگلیسی افراد برای ورود یا مهاجرت به کشورهای دیگر است. اگر به قصد ادامه تحصیل برای دانشگاهی در خارج از کشور خود اقدام کرده‌اید، حتماً می‌دانید که بدون مدرک آیلتس نمی‌توانید از دانشگاه مدنظرتان پذیرش بگیرید. در آزمون آیلتس چهار مهارت اصلی زبان، یعنی «لیسنینگ»، «ریدینگ»،‌ «رایتینگ» و «اسپیکینگ» به صورت چهار بخش جداگانه مورد ارزیابی قرار می‌گیرند. در این مطلب از «مجله فرادرس» قصد داریم به طور مجزا به بخش اسپیکینگ بپردازیم و موضوعات اسپیکینگ آیلتس را بررسی کنیم. در ابتدا ساختار اسپیکینگ آیلتس را توضیح می‌دهیم. سپس به بررسی موضوعات پرتکرار اسپیکینگ آیلتس برای هر سه بخش می‌پردازیم و از نمونه سوال و جواب‌های آزمون‌های سال‌های قبل کمک می‌گیریم. در ادامه، به نکات مهمی در خصوص آمادگی برای اسپیکینگ‌ آیلتس اشاره خواهیم کرد و در انتها به تعدادی از سوالات‌ رایج در این خصوص پاسخ خواهیم داد.
ساختار اسپیکینگ آیلتس
همان‌طور که در مقدمه مطلب اشاره کردیم، آزمون آیلتس (IETS) که مخفف «International English Language Testing System» است، نوعی آزمون بین‌المللی به شمار می‌رود که مورد تأیید اکثر کشورهای دنیا و دانشگاه‌‌های معتبر است. این آزمون از چهار بخش تشکیل شده که عبارتند از:
«Listening»
«Reading»
«Writing»
«Speaking»
سه بخش اول به صورت کتبی در محل برگزاری آزمون برگزار می‌شود و مدت زمان آن حدوداً سه ساعت است. هر بخش از تعدادی سوال مختلف تشکیل شده و داوطلب موظف است در یک بازه زمانی مشخص به آن‌ها پاسخ دهد. آزمون آیلتس نمره منفی ندارد، به همین دلیل توصیه می‌شود به تمام سوال‌‌ها، حتی در صورتی که نمی‌دانید، پاسخ دهید.
بخش آخر، یعنی «speaking»، به صورت مجزا و شفاهی برگزار می‌شود. در این بخش، داوطلب در حضور شخص مصاحبه‌کننده، باید به سوال‌هایی پاسخ دهد. اسپیکینگ سه بخش دارد و در مجموع مدت زمان بین ۱۱ تا ۱۴ دقیقه را برای آن در نظر گرفته‌اند.
در بخش اول، شخص مصاحبه‌کننده تعدادی سوال از داوطلب مطرح می‌کند که بیشتر شخصی است، یعنی به زندگی خصوصی داوطلب مربوط می‌شود، مانند کار، دوستان و خانواده، سرگرمی‌ها، محل زندگی و مواردی از این قبیل. به چند نمونه سوال بخش اول اسپیکینگ در ادامه توجه کنید.
در بخش دوم، به داوطلب «Cue Card» داده می‌شود که موضوع اسپیکینگ آیلتس روی آن نوشته شده است. یک دقیقه به داوطلب فرصت داده می‌شود تا درباره آن موضوع فکر کند و سپس از او درخواست می‌شود که به مدت ۲ دقیقه درباره آن سوال صحبت کند. این بخش از اسپیکینگ را می‌توان سخت‌ترین و مهم‌ترین بخش آن به حساب آورد. در ادامه، نمونه سوال بخش دوم اسپیکینگ آیلتس را مشاهده می‌کنید.
پس از آن‌‌که داوطلب به سوالات بخش دوم پاسخ داد، وارد بخش سوم اسپیکینگ می‌شود. در این بخش، با توجه به پاسخ‌هایی که داوطلب به بخش دوم مصاحبه داده است، سوالاتی از او پرسیده می‌شود که به نوعی با در نظر گرفتن پاسخ‌هایش به بخش دوم انتخاب شده است. در این بخش، سوال‌ها با جزئیات بیشتری مطرح می‌شوند و داوطلب موظف است به طور کامل به آن‌‌ها پاسخ دهد. در ادامه چند نمونه سوال بخش سوم اسپیکینگ آیلتس را مشاهده می‌کنید که درباره ارزش‌ها، تبلیغات و اینترنت مطرح شده است.
موضوعات اسپیکینگ آیلتس
اسپیکینگ آیلتس موضوعات مختلفی دارد. برای هر یک از بخش‌ها، با در نظر رفتن مدت زمانی که در اختیار شخص مصاحبه‌کننده قرار داده‌اند، سوالاتی از داوطلب پرسیده می‌شود. داوطلب موظف است به آن‌ها در موعد مشخص‌شده پاسخ دهد. اما برای این‌که بدانیم چگونه به این سوال‌ها پاسخ دهیم، لازم است قبل از هر چیز، سطح زبان انگلیسی خود را تا حدی برسانیم که در حد آیلتس از لغات، اصطلاحات و دستور زبان مناسب استفاده کنیم. همچنین باید تکنیک‌های پاسخ دادن به هر یک از سوال‌ها را نیز یاد بگیریم.
اما مهم‌ترین مسئله در بهبود نمره اسپیکینگ آیلتس، آشنایی با انواع موضوعات اسپیکینگ آیلتس است. وقتی با پرتکرارترین موضوعات اسپیکینگ آیلتس آشنا باشیم، به خوبی می‌توانیم هنگام مصاحبه از عهده سوال‌ها بربیاییم. اما منظور از موضوعات پرتکرار آیلتس چیست؟
موضوعات پرتکرار، به آن دسته از سوال‌ها گفته می‌شود که در آزمون‌های قبلی آیلتس بیشتر از بقیه سوال‌ها مطرح شده‌اند. این سوال‌ها را می‌توان در یک دسته‌بندی کلی قرار داد که در جدول زیر به آن‌ها اشاره کرده‌ایم.
پرتکرارترین موضوعات اسپیکینگ آیلتس
Neighbours
Films
Accommodation
Places
Flowers (and plants)
Animals (and pets)
Sport
Food (and cooking)
Art
Studying
Friends
Books (and reading habits)
Technology
Health
Celebrations
Internet
Hobbies
Childhood
Transport
Hometown
Clothing
Travel
Media (and news)
Dreams
Weather
Museums
Education
Work
Music
Environment
در ادامه این مطلب، موضوعات اسپیکینگ آیلتس را برای هر یک از بخش‌ها به طور کامل و با ذکر مثال بررسی خواهیم کرد.
موضوعات اسپیکینگ آیلتس - بخش اول
در بخش اول، مصاحبه‌کننده از شما درباره خودتان و زندگی‌تان می‌پرسد. پاسخ دادن به این نوع موضوعات اسپیکینگ آیلتس معمولاً ساده‌تر از بخش‌‌های دیگر است، زیرا تمام سوال‌ها درباره شماست و می‌توانید به راحتی به آن‌ها پاسخ دهید. برخی از این سوال‌ها به صورت زیر مطرح می‌شود:
What do you do?
Where are you from?
Where is your hometown?
How did you spend your last birthday?
What is your hometown like?
Where did you grow up?
What are your responsibilities at work?
How often do you go shopping?
Do you work or study?
Does the weather in your country change often?
Did you enjoy art lessons when you were a child?
What is your favourite leisure activity?
How often do you go out with friends?
برای پاسخ دادن به سوالات بخش اول موارد زیر را در نظر داشته باشید:
فرمت آزمون را درک کنید.
معیارهای نمر‌ه‌‌دهی را بشناسید.
روزانه تمرین کنید.
از قبل تمرین کنید و برای آزمون آماده شوید، اما چیزی را حفظ نکنید.
در حال تمرین کردن صدای خود را ضبط کنید.
عملکرد خود را ارزیابی کنید.
در ادامه به چند نمونه از موضوعات اسپیکینگ آیلتس اشاره کرده‌ایم که در آزمون‌های قبلی آیلتس تکرار شده است. سوال‌هایی که ممکن است شخص مصاحبه‌کننده از شما بپرسد را نیز برای هر موضوع آورده‌ایم.
Advertisement
Art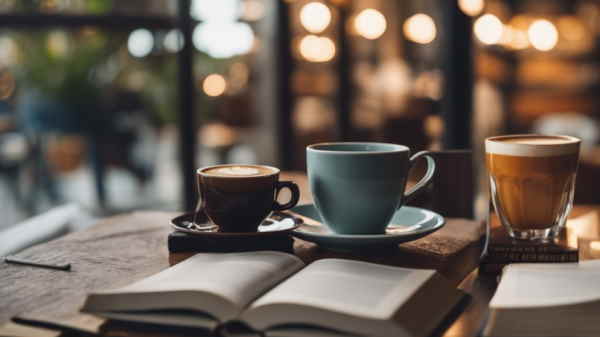 Bags
Celebrities
Chocolate
Food and Cooking
Dream
Flowers
Hats
Holidays
Hometown
House
Job/Work
Mirror
Sound/Noise
Politeness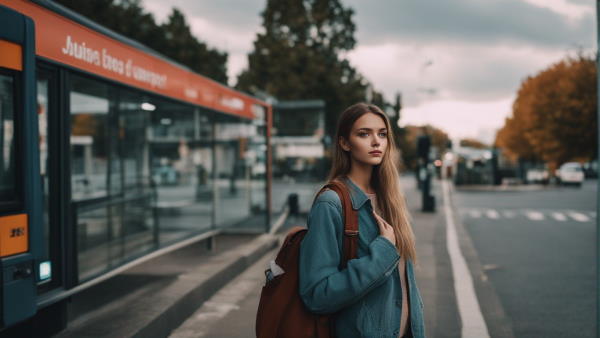 Public Transportation
Study
Walking
Sports
Clothes and Fashion
Holidays
Leisure Time
Q: Do you have any hobbies?
A: Well, everyone has their own leisure pursuits, and mine is reading. The book I'm reading at the moment is The Godfather by renowned author Mario Puzo. It's a classic, really, and I'd recommend it.
[/fdbqoute]
Photography
Robots and Artificial Intelligence
Weather
Music
Physical Exercise or Activities
Animals/Pets
City Life
Neighbours & Neighbourhood
Air Pollution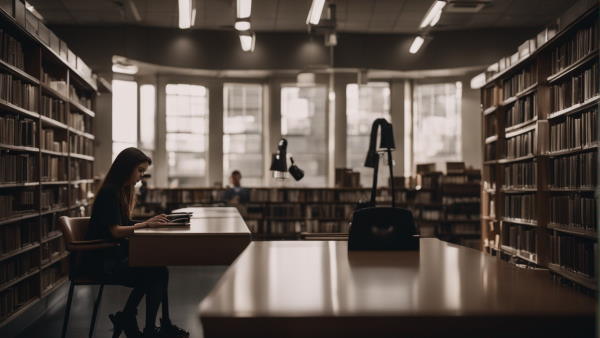 Swimming
Social Media Network
موضوعات اسپیکینگ آیلتس - بخش دوم
در بخش دوم، از داوطلب درخواست می‌شود تا درباره موضوعی که در اختیار او قرار داده شده است، به مدت دو دقیقه صحبت کند. در واقع می‌توان گفت که مهم‌ترین بخش اسپیکینگ آیلتس همین بخش دوم است. با تمرین کردن نمونه سوالات آزمون‌های سال‌های قبل می‌توانیم بفهمیم که چگونه برای آیلتس آماده شویم و چگونه به نمونه سوالات اسپیکینگ بخش دوم پاسخ دهیم. در ادامه به تعدادی از موضوعات اسپیکینگ آیلتس اشاره کرده‌ایم که برای بخش دوم کاربرد زیادی دارد و در مصاحبه‌های قبل تکرار شده است.
موضوعات اسپیکینگ آیلتس - بخش سوم
در بخش سوم، همان‌طور که توضیح دادیم، تعدادی سوال دیگر مطرح می‌شود که با در نظر گرفتن نوع پاسخی که شما در بخش دوم به مصاحبه‌کننده داده‌اید، طراحی شده است. در این بخش باید با جزئیات دقیق‌تری به سوال‌ها پاسخ دهید. در ادامه می‌توانید موضوعات اسپیکینگ آیلتس را برای بخش سوم مشاهده کنید.
Family
Choosing work and work-life balance
Sports and competition
Historic Place
Online Reviews & Customer Service
Films/ Cinema
Travel and transport
Universities
Reading Books
Media & New
Internet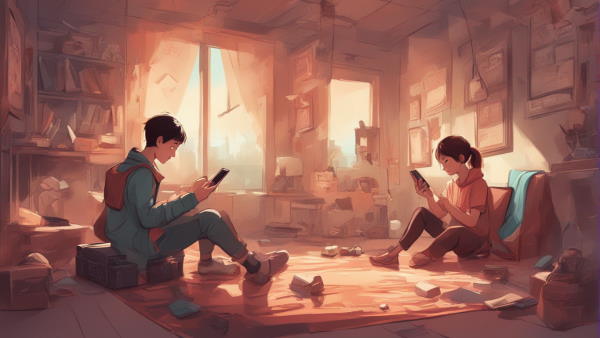 Technology in housework & Technology in the workplace
Technology in the workplace
Art
Eating habits
Work
Transport
Holiday
Natural environment
Life experience
Influence of television
Retirement and old age
Photography
نکات مهم درباره اسپیکینگ آیلتس
اکنون که با موضوعات اسپیکینگ آیلتس آشنا شدیم، لازم است نکات مهمی را هنگام مطالعه و آمادگی برای این بخش از آزمون رعایت کنید. در ادامه سعی کرده‌ایم به برخی از این موارد اشاره کنیم.
با ساختار آزمون آشنا شوید
آشنایی با ساختار آزمون آیلتس به شما کمک می‌کند تا روز آزمون استرس کمتری داشته باشید و با اعتمادبه‌نفس‌ بیشتری به سوال‌ها پاسخ دهید. برای مثال، اگر بدانید که آزمون اسپیکینگ از سه بخش تشکیل شده، می‌توانید برای هر بخش از قبل آمادگی کافی داشته باشید و بدانید که قرار است با چه نوع سوالاتی مواجه شوید.
به طور منظم تمرین کنید
با انواع موضوعات مختلف اسپیکینگ تمرین کنید. این کار به شما کمک می‌‌کند تا به دلیل آمادگی قبلی که دارید، انگلیسی را روان‌تر صحبت کنید، اعتمادبه‌نفس بیشتری هنگام پاسخ دادن به سوال‌ها داشته باشید و تلفظ انگلیسی خود را نیز بهبود بخشید.
دامنه لغات خود را افزایش دهید
وقتی دامنه لغات خود را افزایش می‌دهید، موقع صحبت کردن کمتر فکر یا مکث می‌‌کنید و تسلط بیشتری بر صحبت کردن خود خواهید داشت. درواقع، لازم است برای آمادگی در آزمون آیلتس کلمه‌ها و عبارت‌هایی را یاد بگیرید که ممکن است در آزمون با آن‌ها سروکار داشته باشید یا برای اسپیکینگ نیاز به استفاده از آن‌ها داشته باشید. سعی کنید کلمه‌های جدید را در «context» یاد بگیرید و به کمک متن و مثال با کالوکیشن‌های آن‌ها آشنا شوید تا بدانید چطور باید در جمله به کار ببرید.
تلفظ واژگان انگلیسی را یاد بگیرید
یکی از مسائل مهم در رابطه با اسپیکینگ آیلتس و کسب نمره مطلوب در این بخش از آزمون، توجه به تلفظ کلمات است. وقتی کلمه‌ها را درست ادا کنیم، میزان تسلط خود را به زبان انگلیسی نشان داده‌ایم و روی فرد مصاحبه‌کننده می‌توانیم تأثیر خوبی بگذاریم. بنابراین، توصیه می‌کنیم وقتی مشغول یادگیری کلمه‌‌های جدید هستید، تلفظ آن‌ها را نیز به کمک دیکشنری یاد بگیرید و تمرین کنید. همچنین در نظر داشته باشید که وقتی صحبت می‌کنید، نه آن‌قدر کند حرف بزنید که مصاحبه‌کننده به «Fluency» شما نمره منفی بدهد و نه آن‌قدر تند صحبت کنید که متوجه منظورتان نشود یا نتواند به خوبی درک کند.
به سوال‌ها پاسخ کامل دهید
با دقت به سوال‌هایی که از شما پرسیده می‌شود گوش کنید و مطمئن شوید که به تمام آن‌ها به طور دقیق و کامل پاسخ داده‌اید. این امر یکی از معیارهای نمره‌دهی آیلتس است که به آن «Task response» می‌گویند. از دادن پاسخ‌های نامربوط یا پیش از حد طولانی نیز خودداری کنید.
جزئیات و مثال‌‌هایی برای پاسخ خود ارائه دهید
وقتی مشغول پاسخ دادن به سوالی هستید، سعی کنید با ارائه جزئیات بیشتر آن‌ها را شرح دهید و با ذکر مثال‌هایی، آن‌‌ها را بسط دهید و از نظر خود دفاع کنید. ارائه مثال و جزئیات بیشتر برای پشتیبانی از پاسخ‌های خود، یکی از معیارهای لازم برای نمره‌دهی در اسپیکینگ آیلتس است. در این حالت می‌توانید اطلاعات بیشتری در اختیار شخص مصاحبه‌کننده بدهید و در مجموع روی نمره شما تأثیر بیشتری خواهد داشت.
زمان را مدیریت کنید
در بخش دوم اسپیکینگ آیلتس (Cue Card)، باید بتوانید زمان را مدیریت کنید. در این بخش به شما یک دقیقه فرصت داده می‌شود تا درباره موضوعی که در اختیار شما قرار داده شده فکر کنید. در این بازه زمانی می‌توانید نکات مهمی را که قرار است برای پاسخ دادن به سوال‌ها مطرح کنید، گوشه‌ای یادداشت کنید و مواردی را در نظر بگیرید که بتواند پاسخ تک‌تک سوال‌ها را در بازه زمانی دو دقیقه پوشش دهد، زیرا بعد از این یک دقیقه، شما دو دقیقه وقت دارید که درباره موضوع صحبت کنید.
برای این‌که بتوانید زمان خود را مدیریت کنید، باید از قبل موضوعات اسپیکینگ آیلتس را که در آزمون‌های سال‌های قبل تکرار شده است تمرین کنید. برای مثال، می‌توانید صدای خود را ضبط کنید و بازه زمانی دو دقیقه را برای آن در نظر بگیرید. اما توجه داشته باشید که در این بازه زمانی به تمام سوال‌ها پاسخ بدهید تا نمره «Task Response» را از دست ندهید.
سعی کنید موقع صحبت کردن زیاد مکث نکنید یا زیاد تند صحبت نکنید که مخاطب به درستی متوجه منظور شما نشود یا وقت اضافه بیاورید. بهترین کار تمرین کردن است. هر چقدر نمونه سوالات بیشتری را تمرین کنید، بهتر می‌توانید زمان را مدیریت کنید.
آرامش خود را حفظ کنید
از تکنیک‌های ذهن‌آگاهی برای مدیریت استرس کمک بگیرید تا بتوانید در طول جلسه مصاحبه آرامش خود را حفظ کنید. این کار باعث می‌شود که با اعتمادبه‌نفس بیشتری صحبت کنید و هول نشوید. استرس باعث می‌شود خیلی از مواردی را که برای آن آماده شده بودید فراموش کنید و در نهایت نتوانید کلمه‌ها یا دستور زبان مناسب برای پاسخ دادن به سوالات را به یاد بیاورید. از آنجا که یکی از معیارهای نمره‌دهی آیلتس استفاده از واژگان و دستور زبان مناسب است، نباید اجازه دهید استرس در روز آزمون بر شما غلبه کند و نمره این بخش را از دست بدهید.
به طور فعال گوش دهید
در طول مصاحبه به تک‌تک سوال‌ها با دقت گوش دهید تا بتوانید به همه آن‌ها پاسخ کاملی بدهید. همان‌طور که پیش‌تر اشاره کردیم، یکی از معیارهای نمره‌دهی اسپیکینگ آیلتس «Task Response» است، یعنی داوطلب باید بتوانید به تمام سوال‌ها به درستی و کامل پاسخ دهد. اگر می‌خواهید نمره این بخش را از دست ندهید، حتماً با دقت به سوال‌ها گوش کنید.
تجربه نشان داده است که بسیاری از افراد به دلیل استرس روز آزمون یا مواردی مشابه این، به سوال‌ها خوب گوش نمی‌دهند و با وجود به کار بردن کلمات و دستور زبان مناسب و رعایت کردن سایر نکات مربوط به اسپیکینگ، نمره زیادی را به دلیل اشتباه پاسخ دادن یا کامل توضیح ندادن از دست می‌دهند. وقتی سوالی مطرح می‌شود، تمام هوش و حواس خود را به آن دهید، روی سوال تمرکز کنید و پس از آن با دقت به مواردی فکر کنید که قرار است به زبان بیاورید.
به دنبال بازخورد باشید
در صورت امکان با استاد یا فردی مسلط به زبان انگلیسی صحبت کنید یا صدای خود را ضبط کنید و از آن‌ها بازخورد بخواهید. با این روش می‌توانید متوجه نقاط ضعف خود شوید و به مرور آن‌ها را رفع کنید. همچنین عملکرد خود را به مرور ارزیابی کنید تا شاهد نحوه پیشرفت خود باشید. این روش را نه‌تنها برای اسپیکینگ، بلکه برای بخش رایتینگ نیز پیشنهاد می‌کنیم.
با موضوعات اسپیکینگ آیلتس آشنا شوید
بهترین راه برای آمادگی در آزمون اسپیکینگ، آشنایی با موضوعات اسپیکینگ آیلتس است. اگر با آن‌ها آشنا باشید و به اندازه کافی تمرین داشته باشید، در روز مصاحبه استرس کمتری خواهید داشت و در مجموع با آمادگی بیشتری حاضر خواهید شد. بنابراین، موضوعاتی مانند خانواده، کار، سرگرمی، تفریح، محیط زیست و مواردی از این قبیل را از قبل تمرین کنید. در این مطلب سعی کردیم به طور جداگانه برای هر بخش به موضوعات پرتکرار آن اشاره‌ای داشته باشیم و نمونه سوالاتی را برای آن‌ها ارائه دادیم که مربوط به آزمون‌های سال‌های قبل بود. می‌توانید از این موضوعات کمک بگیرید و برای اسپیکینگ آیلتس آماده شوید.
پاسخ‌‌های کلیشه‌ای ندهید
درست است که باید به اندازه کافی تمرین داشته باشید، اما از دادن پاسخ‌های کلیشه‌ای اجتناب کنید. یعنی سعی نکنید نمونه پاسخ‌های داوطلبان یا اساتید خود را حفظ کنید و همان‌ها را در روز مصاحبه برای مصاحبه‌شونده بازگو کنید.
از کلمه‌های ربط‌دهنده استفاده کنید
کلمه‌های ربط‌دهنده، مانند «however» یا «therefore» و «in addition» و مانند این‌ها به شما کمک می‌کنند تا بتوانید انسجام گفتار خود را حفظ کنید و ارتباطی بین جملات خود ایجاد کنید. استفاده از این کلمه‌ها باعث بهبود نمره اسپیکینگ شما خواهد شد، زیرا همان‌طور که اشاره کردیم، «Coherence» یکی از معیارهای نمره‌دهی اسپیکینگ است. بنابراین، نباید کاربرد این کلمه‌ها را دست‌کم بگیرید.
محیطی شبیه آزمون اصلی فراهم کنید
یکی از راه‌‌هایی که باعث کاهش استرس شما می‌شود، شرکت در آزمون‌های آزمایشی است که به آن «آزمون ماک آیلتس» (IELTS Mock Test) گفته می‌شود. خیلی از مراکز برگزاری آزمون‌های اصلی، آزمون‌های ماک را نیز برگزار می‌کنند که فضای آن دقیقاً شبیه فضای اصلی است و داوطلب با حضور در آن می‌تواند آزمون اصلی آیلتس را شبیه‌سازی کنند و با محیط آشنایی قبلی پیدا کند. این کار از اضطراب و نگرانی او در روز آزمون کم خواهد کرد و قطعاً نمره بهتری حاصل خواهد شد.
آزمون‌های ماک علاوه بر حضوری، به صورت آنلاین هم برگزار می‌شوند، اما اگر برایتان مقدور است، حضوری در این آزمون‌های آزمایشی شرکت کنید، زیرا می‌توانید با فضای آزمون آشنا شوید.
سوالات رایج درباره اسپیکینگ آیلتس
در این بخش از مطلب موضوعات اسپیکینگ آیلتس از «مجله فرادرس»، سعی کرده‌ایم به تعدادی از پرسش‌های رایج در این خصوص پاسخ دهیم.
ساختار اسپیکینگ آیلتس چگونه است؟
اسپیکینگ آیلتس از سه بخش تشکیل شده است. بخش اول شامل معرفی و مصاحبه‌ای درباره زندگی شخصی داوطلب است. بخش دوم «Cue Card» است که موضوعی به داوطلب داده می‌شود تا دو دقیقه درباره آن حرف بزند. بخش سوم هم تعدادی سوال است که با توجه به نوع پاسخ‌های داوطلب در مرحله دوم از او پرسیده می‌شود و داوطلب باید با جزئیات بیشتری درباره آن‌ها توضیح دهد.
مدت زمان اسپیکینگ آیلتس چقدر است؟
مدت زمان بخش اسپیکینگ آیلتس در مجموع بین ۱۱ تا ۱۴ دقیقه است. ۵-۴ دقیقه بری بخش اول، ۴-۳ دقیقه برای بخش دوم و ۵-۴ دقیقه برای بخش سوم در نظر گرفته شده است.
چه کسی آزمون اسپیکینگ را برگزار می‌کند؟
شخص مصاحبه‌کننده برای آزمون اسپیکینگ آیلتس فردی متخصص و مجرب است که سال‌‌ها در حوزه آیلتس فعالیت حرفه‌ای داشته است. او سوال‌های هر بخش را برای داوطلب مطرح می‌کند و در ادامه با در نظر گرفتن عملکرد داوطلب و با توجه به معیارهای نمره‌دهی این بخش، نمره هر سه بخش را به طول کلی تعیین می‌کند که بین ۰ تا ۹ متغیر است.
موضوعات اسپیکینگ آیلتس برای بخش اول کدام است؟
برای بخش اول، شخص مصاحبه‌کننده، سوالاتی را از داوطلب درباره سلایق، کار، سرگرمی، تحصیلات، محل زندگی و غیره می‌پرسد. بیشترین موضوعاتی که در این بخش مطرح می‌شوند، شخصی است و هدف به دست آوردن اطلاعاتی درباره داوطلب است. این بخش در مقایسه با دو بخش دیگر ساده‌تر است.
معیار نمره دهی اسپیکینگ آیلتس چیست؟
شخص مصاحبه‌کننده با در نظر گرفتن معیارهای استاندارد نمره‌دهی که برای این بخش از سوال‌ها مشخص شده است، نمره اسپیکینگ داوطلب را تعیین می‌کند. این معیارها شامل «روانی کلام»، «انسجام جملات»، «دایره واژگان»، «دستور زبان»‌ و «درست صحبت کردن» و «تلفظ» است.
چگونه برای اسپیکینگ آیلتس آماده شویم؟
به منظور آماده شدن برای این بخش از آزمون آیلتس، باید به طور منظم با استاد زبان انگلیسی یا فردی که به زبان انگلیسی تسلط کامل دارد تمرین کنید و از آن‌ها بخواهید تا اشتباهات شما را تصحیح کنند و معادل درست را به شما پیشنهاد بدهند. همچنین لازم است با ساختار آزمون آشنا شوید، نمونه سوالات سال‌های قبل را با پاسخ تمرین کنید و بر روی لغات و تلفظ خود کار کنید. فراموش نکنید که دستور زبان مناسب نیز تأثیر زیادی در بهبود نمره شما خواهد داشت.
جمع‌بندی
در این مطلب با تعدادی از موضوعات اسپیکینگ آیلتس آشنا شدیم که در آزمون‌های سال‌های قبل به وفور مشاهده شده بود. در ابتدای مطلب، نگاهی کلی به ساختار اسپیکینگ آزمون آیلتس داشتیم که شامل سه بخش می‌شود. درباره هر یک از سه بخش توضیحاتی را ارائه کردیم و نکات مهمی را درمورد نحوه پاسخ دادن به سوالات برشمردیم. برای مثال، در رابطه با بخش دوم به این نکته اشاره کردیم که باید بتوانیم زمان خود را مدیریت کنیم و طی دو دقیقه به سوالات «Cue Card» پاسخ دهیم.
علاوه بر موارد فوق، به برخی از پرسش‌های رایج در خصوص اسپیکینگ آیلتس پاسخ دادیم. در مجموع، به منظور آمادگی در این بخش از آزمون، لازم است ابتدا با موضوعات اسپیکینگ آیلتس آشنا شویم. سپس تکنیک‌های پاسخ دادن به سوالات را یاد بگیریم و تمرین‌های منظمی داشته باشیم. از دیگر مواردی که برای بهبود مهارت اسپیکینگ توصیه می‌شود، یادگیری واژگان مناسب آیلتس و دستور زبان انگلیسی است.
اگر بازخوردی درباره این مطلب دارید یا پرسشی دارید که بدون پاسخ مانده است، آن را از طریق بخش نظرات مطرح کنید.